The past 12 months have been busy at Propeller. We opened our North American headquarters in Denver in November 2017. We've seen huge market adoption of our solutions to help people measure and manage their sites themselves, boosted in July 2017 by our key partner alignment with Trimble Inc., the global leader in positioning technology solutions. And last month, we announced $10M in Series A funding, led by Blackbird Ventures.
But what does this all mean for you?
Good news. This additional funding means faster product development and a bigger, better team to help more customers like you measure and manage your worksites.
Propeller is here because of our customers. You're at the core of our decision making. We're grateful for all the feedback and product requests you've given us. From the start, our long-term goal has been to empower you to manage your sites yourself in faster, less costly, and safer ways. We take our responsibility to deliver those solutions seriously.
We're working on new features, collaboration tools, and more interoperability.
Since the announcing the funding we've already overhauled the Propeller Platform to make navigation and measurements simpler and faster. Over the next few months, look out for new features including:
Better support for tracking progress and quantities over time
Improved accuracy and processing time
More integrations and export options
We're expanding our team in the US and abroad.
Propeller's staff has more than doubled in the past year and we're looking out for even more great engineers, product specialists, and customer success legends to join us—check out our jobs page.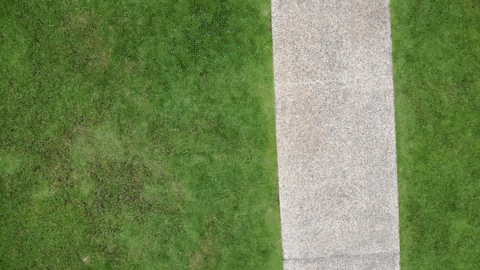 And lastly, the entire Propeller team says thanks to you, our customers. We're most excited when we're helping you have a better, more productive day on site, and we're getting straight back to work on that.
Cheers,
Rory San-Miguel and Francis Vierboom, Co-Founders
Keep reading: